Startseite
Hier ein Update zur Anmeldung zu den Vespa Wordl Days 2016, welches wir soeben vom Vespa World Club erhalten haben:
"From VCF Webpage;please review for booking times;
FULL ENTRY (with gala dinner)
OPENING: 12.19.2015 19:00 to 12.26.2015 19:00.
REGISTRATION LINK: www.vespaclub.eu/registrationV2/
USERNAME PASSWORD + provided by VESPA CLUB NATIONAL
SELECT « Vespa World Days 2016 FULL France entry » (1750 seats)
FILL IN FIELDS: Click on « add person » to add a participant (please validate your choice).
On January 2016: each pre-registered participant will receive a confirmation email for his/her registration as well as payment Options  (raffle …)
Registration will be valid exclusively after payment through this sole  procedure.
From registration Nr. 1751 onwards, all registrations will AUTOMATICALLY  be « LIGHT ENTRY » ones.
http://vespaworlddays2016.org/engish/?page_id=109
Bei Bestellung von Clubartikel bis einschließlich 13.12.2015 entfällt die Versandkostenpauschale von 7,-- bereits ab einem Bestellwert von 30,-- €.
Der Vespa Club France meldet eine Verschiebung des Registrierungsbeginns für die Vespa World Days 2016 in St. Tropez auf den 19. Dezember 2015 19:00 Uhr!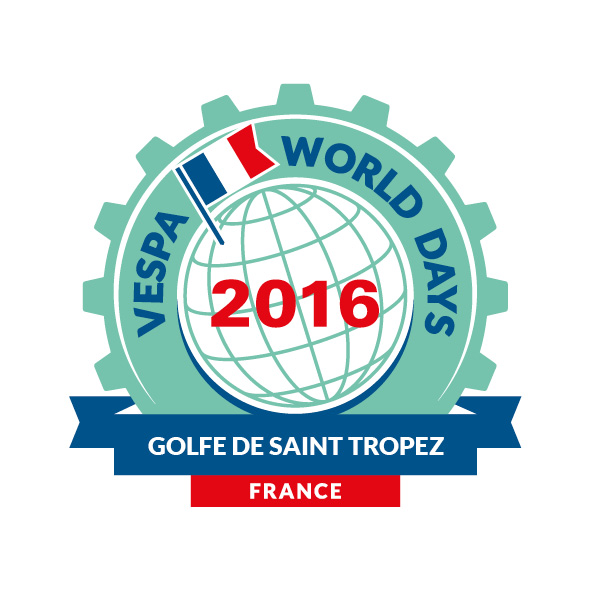 Folgende Informationen zu den Vespa World Days 2016 wurden vom VC France an den Vespa World Club per 29.11.2015 übermittelt und in der Folge an die nationalen Verbände verteilt:
ABOUT THE ACCOMODATION AT "PRAIRIES DE LA MER" (located in the city of Grimaud, zip: 83310 - www.riviera-villages.com [1])
Booking will start on the 1ST OF DECEMBER 2015. Have a look slightly before the official date because the prices may increase rapidly. Don't hesitate to mention the operator (optional) that you are VWD-participants and that you want to stay with all your friends in the same area. You will pay your accomodation directly to Prairies de la mer.
ABOUT VWD REGISTRATION: the registration will start on the 12TH OF DECEMBER at noon www.vespaclub.eu/registrationV2/ [2] same site, nothing changed
Full entry : 75 EUR (limited)
Light entry: 45EUR (unlimited)
ABOUT SECURITY The Vespa Village is set up on a private land and it will be monitored by security officers.
ABOUT THE CONCOURS D'ÉLÉGANCE: A Concours d'Elegance, based on 'driver-vespa harmony' (with or without passenger) will take place on Saturday afternoon. Only VWD 2016 participants are allowed to enter with pre-1967 Vespas. They will parade in front of a panel of VIP judges on the historical Saint Tropez harbor. Winners will be awarded.

Every national Vespa-Club will have to submit 2 or 3 candidates recruited through their own members to the organizing club before March 30, 2016 (2 or 3 different Vespas + drivers with or without passenger). They will represent their countries during the contest. Starting from the month of january 2016, candidates will have to download a submission form from www.vespaworlddays2016.org [3], fill it up and sent it over to their respective national president for selection.
ABOUT VESPA TOUR AND TOURIST TOUR All regarding info will be published in 2016!
Best regards and ride safe
Delphine
www.vespaworlddays2016.org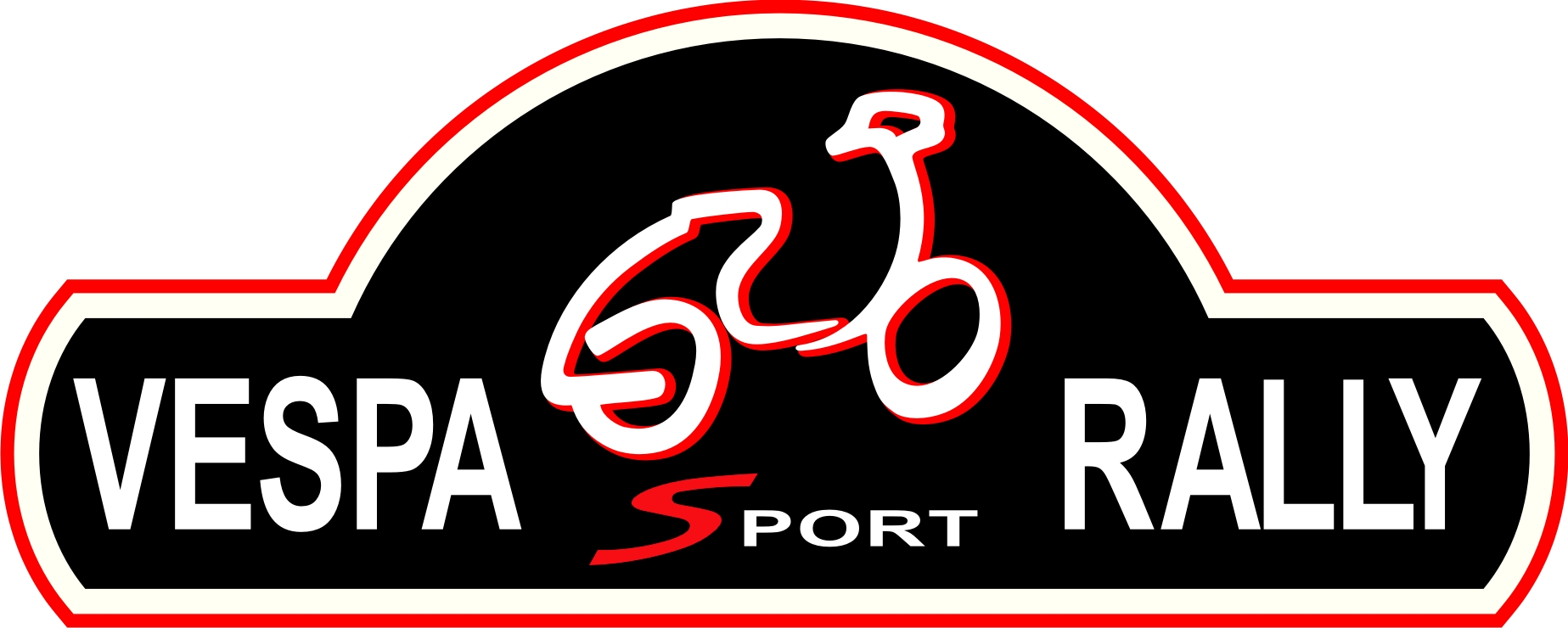 Sämtliche Ergebnis der 5th Austrian Vespa Rally sind unter www.austrianvesparally.at veröffentlich.
Gesamtwertung:
1. Platz: Sola, Gaspare
2. Platz: Zierler, Michael
3. Platz: Federanko, Manfred
Wertung 10 Zoll:
1. Platz: Zierler, Michael
2. Platz: Federanko, Manfred
3. Platz: Perissutti, Andreas
Wertung 8 Zoll:
1. Platz: Sola, Gaspare
2. Platz: Huber, Benjamin
3. Platz: Schwitz, Harry
Wertung Automatik:
1. Platz: Kübler, Bernd
2. Platz: Zieserl, Andreas
3. Platz: Selikovsky, Fritz
Wertung Damen:
1. Platz: Strommer, Sabine
2. Platz: Ott, Claudia
3. Platz: Schneider, Ulrike
Wertung Team:1. Platz: Team Styria 2
2. Platz: Team Stegersbach
3. Platz: Team Zengerer-Münch-Gütl

Anbei veröffentlichen wir zur Information der österreichischen Clubs die letzte offizielle Information zum Stand der Verhandlungen seitens des Vespa World Club:
"Dear Members! As you all have already noticed, there are some rumours regarding the next Vespa World Days in France (VWD2016).We publish this statement to give you a better picture about the current situation and to stop all rumours. At the General Assembly of the Vespa World Club in Mantua 2014, the application of the Vespa Club France to organize the VWD16 got the vote from all members. Since that, the VC France has worked on this project and the Vespa World Club trust in the work they do.
Never less the Vespa World Club board have asked regularly that the VC France report the current status of their organization. Within the last few months we recognised a gap between the required standards of organisation and the current status of organization, which has lead to some discussions with the VC France. The VC France do not share our doubts and after all discussions, we can state that the Vespa Clubs will trust in the organisation of the VC France. During the discussions it was clarified, that unfortunately our main sponsor cannot except some major organisational corner points (as i.e. the place of the Vespa Village). In 2016 Vespa and the Vespa brand itself celebrate their 70th anniversary worldwide and throughout whole. The parent company, Piaggio, has to follow their worldwide Vespa brand rules and is not able to change these rules just because of one event.
The Vespa World Club has been working hard to solve the upcoming problem, caused by the expected organisational plan of the VC France and the expectations of the main Sponsor and us. We can state that the Vespa World Club, as the umbrella federation of all National Vespa Clubs, was able to find an acceptable solution for all Vespa Club members with the VC France. We have also to state, that the Vespa World Club, as mediator between our main sponsor and the VC France, was not able to find a solution. Due these circumstances, we cannot estimate if we will get the planed sponsoring for the Vespa World Days 2016 in the Region of St. Tropez.
The Vespa Clubs are, naturally, interested to have a very good relationship with the main Sponsor, and the Sponsor supports the Vespa Clubs always as much as possible. The Vespa World Club is working hard to represent the Vespa Club interests vs. Sponsor as well as the interests of Sponsor vs. the Vespa Clubs. In some exceptional cases, like here, is it very difficult to find a common solution, but we still try to find an acceptable solution for all. Therefore I kindly ask you to avoid any emotional and not fact based negative statements, because the interests of all parties are plausible and entitled! The VC France is focused to offer you a great Vespa Club Party in the Region of St. Tropez! With best regards
Martin Stift - VWC President David Bagnall - VWC Communication Commissary Uwe Bödicker - VWC Touristc commissary"
Die Siegerehrung findet im Rahmen der Delegiertentagung am 17.10.2015 statt.
Die Preisträger werden über Ihre Clubs verständigt.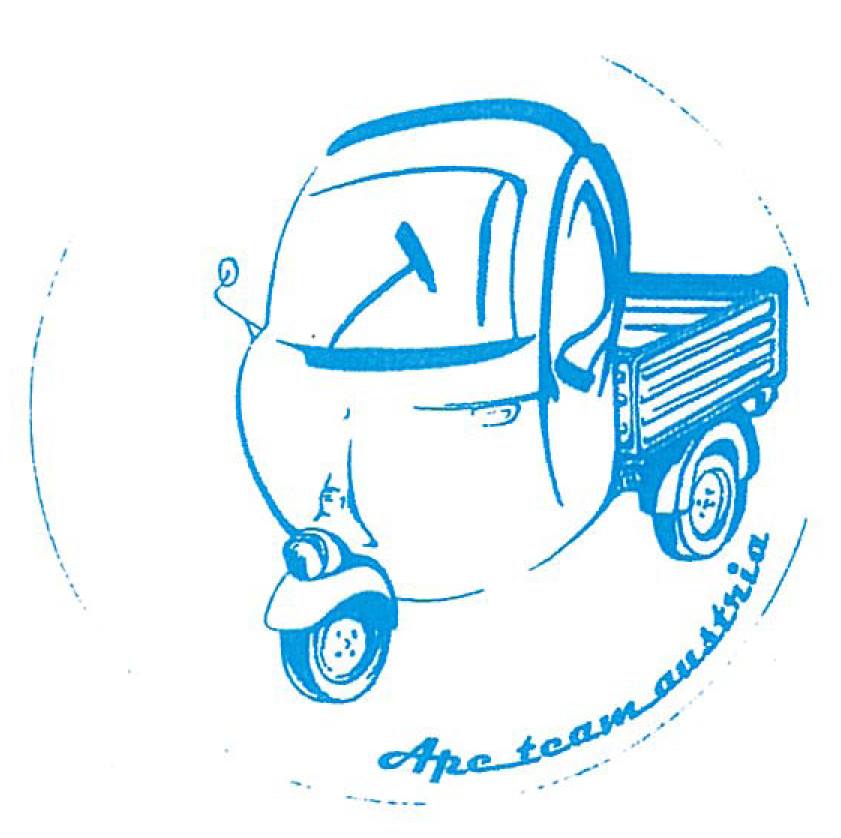 Zur Unterstützung des in Gründung befindlichen APE TEAM AUSTRIA möchten wir Euch auf den
Grill & Meet-Nachmittag des Ape Team Austria
Im Hof der Fa. Schmidtschäger (genug platz für APEs): Kaiserstrasse, 41, A - 1070 Wien, am Samstag, 26.09.2015, ab 13°° Uhr aufmerksam machen.
Das Ape Team Austria hat die Absicht einen Verein zu gründen, der alle Besitzer und Freunde des italienisches Kult-Dreirades "APE" des Herstellers Piaggio aller Baujahre anspricht.
Weitere Infos unter: Facebook ‪#‎ape‬ team austria